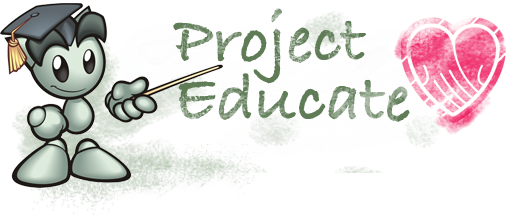 Project Educate: Photography 3rd October 2011 -> 9th October 2011
Project Educate has launched for 2011/2012 and I'm delighted to announce that the first week will be brought to you by myself and
^
ScENeYmE
As two of the General Photography Community Volunteers we will be posting topic specific weeks later on in the year. But for now we thought it would be nice to launch with a week of Photography Basics for those of you who are uncertain where to start - and those who just want some new tips and beautiful features to look at!
Keep an eye on the blog over at
%
communityrelations
as each CV will be posting announcements about their weeks there. Also head over and make sure you are watching
%
projecteducate
where we will be collating all the links to the articles over the coming months.
Shooting in RAW
It's surprising how many people own a flashy D-SLR camera but know little about this rather simple to use (and admittedly life saving sometimes!) technique. When you get a camera it's easy to not fiddle around with the settings and to leave it in factory mode.
What's the difference between RAW and JPEG?
JPEG requires a lot of things to be right at the time of shooting. Although most of us have access to a fairly good quality editing program, there are many things (as I am now finding!) that cannot be edited/altered/bettered/worsened afterwards.
RAW allows you to modify a whole lot more afterwards. Not that I encourage too much modification of course…The downside to RAW is it allows you to  be lazy. You don't spend so much time concentrating on the shot at the time of shooting. You accept that there is a fall back!
I think that most cameras allow you to shoot both RAW and JPEG simultaneously. Draining on your battery and your memory card – but worth it if you're not keen to just leap to RAW straight away. There should be clear instructions in your manual or online, assisting you to change your shooting mode.
You'll also need the right software to convert your pictures to JPEG. I convert mine in Photoshop.
Memory Cards
As I said, shooting in RAW will fill your card quicker as the files are not as compressed as JPEG. I prefer to use several 4gb memory cards rather than going for a large card – it reduces the risk of loosing lots of images at once.
Handy Tip:
Have you reformatted a card by mistake? Don't panic! Just be sure NOT to take any new pictures and it is possible to try and recover them.
Tripods
In all honesty – over the past year or so I have only used a tripod once. That was because I was trying to capture an elusive King Fisher and didn't want to stand holding the camera for a long time!
It's personal preference really. When I do use a tripod I have a carbon fibre light weight but substantial tripod. It does the trick. Easy to carry but sturdy on the ground. My particular one has spikes that you can lower on the legs, to stabilize it further in boggy ground. It has a spirit level and a shift/tilt/pan head. That cost me in the region of £99. You can get light weight, slightly un-sturdy plastic tripods for around £20.
Monopods
I highly recommend a Monopod. It's something you can attach your camera to when out walking, it's easy to transport and it's just THERE for those moments when you really quickly need to take a shot before it runs away! I use a Monopod far more than  a Tripod. It's not as sturdy, but to be honest I don't notice the difference. Plus if you start waving the Monopod around with a shutter release – you can get all sorts of out of reach shots!
Having said all that – at the time of writing this I have just been informed that there is a much simpler solution to stabilizing your camera and it can cost as little as a few pence!
Stabilize your camera for as little as a dollar!
Other Accessories
When I got my first SLR someone told me to instantly get a UV filter to protect my lens. These can be picked up for around £10 online or in Photography stores and are worth the effort. They are a life saver! They are basically extra protection for your lens from scratches, scuffs and other knocks. People have been known to drop a lens and have the filter crack saving the actual lens - which is seriously fantastic!
Point and Shoot versus D-SLR
I highly recommend any camera with a specification similar to a Sony Cyber shot if you just want a snappy point and shoot digi - cam. In fact I recommend Sony for everything! Here's an example of what can be achieved with the three different cameras I own...
HTC Desire HD Mobile Phone
Sony Cybershot £150 point and shoot
Sony Alpha A550 D-SLR in the region of £500
It's not all about the camera - it's how you use it



Project Educate: Night Photography

Project Educate: Shooting Fireworks

Project Educate: Photography Basics

Project Educate: Photography Mini Contest

Project Educate: The Full Schedule!