i

header by ^SanguineVamp
code by ^neurotype
background texture is here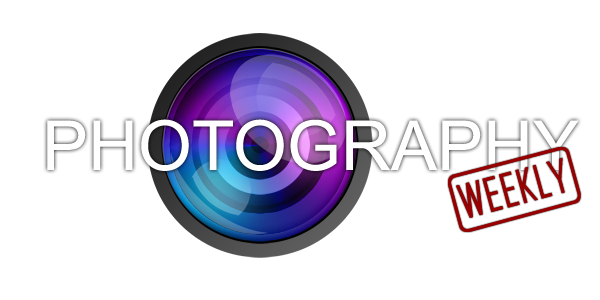 Photography Weekly Header created by TouchedD
"Creativity, like human life itself - begins in Darkness "
-Julia Cameron."
I read a very interesting article this week debating Photography Vs Literature and which one of the two tells us more. Of course there is always the element that a picture could be accompanied by words but neither aspect is enough to tell a whole story. But as the article says, Photography has become a universal constant in the world today and is accessible to nearly everybody. Yet many still believe that only pure narration can truly tell a story. What are your thoughts? As Photographers we can choose to limit what we tell or show with a photograph, we can even mislead. Can we convey more with words? Or more with an image? You could describe a person with words but never truly give an accurate picture of who they are visually without a photograph...
---
Community Relations News
It's spirit day! You should have already heard about it by now, there is enough going on! But in case you hadn't, Spirit day exists to show support for Lesbian, Gay, Bisexual and Transgender young people who are the victims of bullying. But actually, spirit day can show support for everybody, regardless of sexual orientation e.t.c. Spirit Day has only been marked since 2010 - so this is the third year that we are joining together once more to show our support. What can you do? It's hard, in the great scheme of things, to know how you can make a difference. Ultimately you might not be able to do much -but the theme of Spirit Day is Purple. So why not change your avatar, your ID, your facebook profile picture - support Spirit Day in any way you can. The
communityrelations
team strongly supports Spirit Day so keep an eye on the group to find out what's going on today.

Spirit Day 2012

Every Day we're CV'ing!

Spirit Day Is Coming! (It's HERE!)

Traditional Tuesdays

Photomanip Happenings

Thank You UnicornReality

Artisan Crafts Features
---
News & Events from Chats
The Chat Events Calendar
is beginning to fill up again. Check it out for news on our upcoming Halloween events and other bits and pieces. Don't forget that if you're running an event and would like some promotion, we are happy to pop it in the calendar and we always love receiving invitations!
---
Spotlight Deviant
Bagigi
was reccomended for the spotlight this week by the Street Photography CV
StamatisGR
!
Bagigi
has a gallery full of absolutely fantastic moments captured in true street style and it's worth having a browse and enjoying some of these wonderful shots!

:bigthumb330147761:
:bigthumb330137119:
:bigthumb332506295:
---
Project Educate
The Project Educate Calendar
shows you exactly what is coming up for the rest of the year. Have you been watching the articles coming from
projecteducate
? Did you know that you can contribute? Whether or not that means you contribute during our Community Weeks or whether you have an article to support a CVs week - we don't mind! We'd like to hear what you have to say. Please note the group if you fancy writing for us. Here's a list of what's going on this week as Photo-manipulation Month with
Aeirmid
continues.

A walk into a Dream with Caddman

Photo-manipulation: Exploring Texture

Dani-Owergoor and Flobelebelebobele On Their Art
---
Art History
Don't forget that
ArtHistoryProject
is looking for writers for the current and upcoming months. Whether you have a little bit to write about, or a lot - we'd like to hear from you and we'd love for you to get involved. Note the group if you fancy writing an article - and don't forget that Photography Month is coming up in January and you can get your name down now to write something!

Digital Art Versus Traditional Art

A History of Adobe Photoshop

An Interview with Sergi-Brosa
---
General Photography
Community Volunteers Kaz-D | 3wyl |
3wyl
has released another issue of
All Snapped Up
and Photography Troubleshooting this week focuses on
How to Photograph Food!
If you want to see something Troubleshooted just send me a note.
People & Portraits
Kendra-Paige
has critiqued her own gallery in aid of creating a tutorial of what not to do when lighting your models! She has created a fantastic article exploring all sorts of things that should be avoided and rules that can still be broken. Check it out
here!
We have a couple of portraiture contests in the works now with the
Seasonal Portraiture
contest open for business and already seeing a few entries!
Nyx-Valentine
and
DistortedSmile
have teamed up to bring you the
Halloweenie Contest!
DianaNohelova
is out photographer of the week this week! Check out her work!
People And Portraits Exposed
has been submitted once again and this week includes a selection of the more recent popular images in the galleries.
Monochrome Eyes
is a weekly series that features people and portrait photography in black and white!
Still Life
Once again the
Photographer of the Week
has been announced and there's yet another issue of
Nom Nom
out! A selection of images from our galleries this week have also been
Featured
and finally - we've turned our avatar purple for Spirit Week! Don't forget our challenges over at
Still-Life-Stills
with lots of awesome prizes to be won.

Orange Contest

Recipe Challenge

Capture Your Pumpkin
---
Architecture Photography
dekorAdum
has interviewed a fantastic Architecture Photographer this week -
Check it out here
to find out more and learn what makes
Einsilbig
tick!
---
Abstract & Surreal Photography
WhoNeedsColour
have put together their monthly showcase of features. Check it out
here!
Also :devabstractandsurreal: have submitted
Abstract World III.
---
Artistic Nude & Fetish Photography
The
Halloweenie
contest as mentioned above is in full swing and covers the artistic nude and fetish photography galleries! Check out the contest and get creative, you can enter with various different areas of photography! Check out the article for full rules and regs.

:bigthumb266180777:
---
Conceptual Photography
The group
ConceptualPhotos
has branched out to facebook so that you can share your conceptual work and favourite images with ease and with a broad audience. Check out their
journal
for more information!
---
Photo-Journalism Photography
Community Volunteer xbastex
Doc! Photo Magazine
has been shared by
xbastex
It's a monthly web magazine devoted to Photography but focuses primarily on documentary style photos!
Reccomended Artists
is also out!
---
Street Photography
Friday night Street Specials v10.2
is out once more and gives you something different to look at! Head over to
StamatisGR
's page today for the latest edition this Friday! The Spotlight Artist in Photography Weekly this week is also Street Photography related and was suggested to me by
StamatisGR

:bigthumb332506295:
---
Photography Resources
Aperture
is an interesting online Photography magazine of sorts that spans lots of different types of photography and brings to light many different aspects of the art form. Also in line with the Food Photography Troubleshooting this week I've got a Food Lighting tutorial to share! Check it out below.
---
News & Events From the Forums

Finding Models

Film Photography Techniques

Any good FREE Adobe PS CS6 Plugins out there?

What camera would you recommend?

Films That Inspire Your Photography

Present for a Photographer

Renting props
---
Photography Books
The Art of Photography
is definitely one for the Christmas wishlist this year. Bruce Barnbaum goes further and deeper into explaining the intangibles that make a great photograph than anyone else ever has. If you want to learn how to create powerful photographs instead of just snapping away and hoping something turns out later in your computer, this is the one book that you must read!
---
Weekly Features to keep an eye on!
There's so much going on around the community especially for Volunteers that sometimes the awesome news can be missed out. I hope to share any weekly or monthly features that are ongoing here so that you can browse them at your leisure. If you know of something that needs to be listed let me know!

Project Comment's Under appreciated Feature
from
3wyl

Wonderful Wednesday
from
JamminJo

Under 1,000 Views
from
Postmorteum
---
Contests

What's Going On
is a great article with projects, contests and happenings that can earn you points and prizes. Check it out for more info.

Halloween Contests - Find One Here!
is a roundup of all the currently announced Halloween events going on. Check back on the journal for regular updates!

Capture Your Pumpkin!
hosted in the
Still-Life-Stills
group this contest is still life photography based. But do not fear - if you've never ventured into the Still Life World it doesn't matter! You can quite easily pick up your camera and get creative on this one. Plus there's a category for best carving too....so why not get creative with the carving knife (and your pumpkin!)

Abstract Colours Contest
has launched over at
Abstract-and-Surreal
and challenges you to capture colour in abstract!

Recipe Challenge: Pesto
be sure to check over at
Still-Life-Stills
for the recipe for this months challenge and the winners from last month. October will be encouraging to create something with Pesto! Don't know what that is? Check out the group for more info!

Orange Still Life Contest
is open at
Still-Life-Stills
and is for your Orange themed still life photography. Head to the group to enter!

Seasonal Portraiture Contest
is open and is being hosted by
communityrelations
along with
PeopleAndPortraits
. Check it out as it challenges you to capture people in seasonal environments and creative ways! There is a fantastic prize list too.

Reinterpretation Contest!
- A photography contest about re-interpreting held by
WintersRead
! If you're not photography minded don't worry, there are many mediums you can enter with!
The Community Volunteer Team - Photography
General Photography:
Kaz-D
|
3wyl
Architecture:
AnaNaszynska
Abstract and Surreal:
DpressedSoul
Animals, Plants and Nature:
IsacGoulart
Darkroom:
TanyaSimoneSimpson
Artistic Nude and Fetish:
Nyx-Valentine
Conceptual:
DemonMathiel
Fashion:
Pixel-Spotlight
Horror & Macabre & Cosplay:
pullingcandy
Pinup and Glamour:
DistortedSmile
Photo-journalism:
xbastex
Street:
StamatisGR
---
Groups to check out





























---
Get Involved...
You can get yourself into Photography Weekly just by sending me a note! Each week I look for:

Spotlight Deviants

Underappreciated Deviants

Spotlight Groups

Photography related news

Themes & Topics

Featured Tutorials