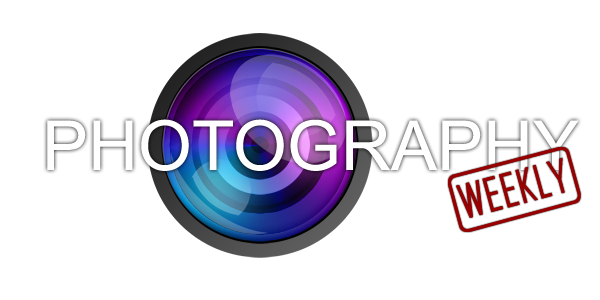 Photography Weekly Header created by TouchedD
"You don't take a photograph. You ask, quietly, to borrow it"
~Anonymous
I read an article this week that said something along the lines of how every moment is a fresh reality. Every now is a beginning. Every now is a chance to restart. With those thoughts came the declaration that we should learn to
photograph in the moment
rather than work ourselves up into a frenzy of trying to create moments for ourselves. Ultimately I feel that it's a bit of both. This past week I've spent some time doing professional shoots with babies and used them as my photographs of the day. I've then been surprised and a little dejected when the following day, an opportunity didn't just fall into my hands. Sometimes though, it's good to leave the tripod at home, forget the filters and the flashgun and just shoot with free hands, fingers crossed, hoping for the best. Unless, like me, you are presented with a perfect shot of deer jumping through Autumn leaves andddd...your telephoto lens is at home. Damn those moments.
Between the years 2001 and 2005, Richard Hooker visited various bus stops across London and captured photographs of the people waiting there. In doing so, he captured a diverse and varied city, no scene was the same. As well as capturing diversity it also showed how people choose to interact within small spaces, how they are forced to interact and how they
don't
interact some of the time. Hooker's very own explanation of the project is as follows...
"Every few minutes of the day, all over the capital, people gather into small groups to share the same space and fleeting moment in time. Simply to wait for something routine and forgettable as a London Bus.
If you'd like to read more I thoroughly reccomend the article found
here.
---
Community Relations News
Talty
has been
Celebrating Diversity
this week! We've also rounded up all of our Daily Deviation roundups into one
handy blog.
We've said
Goodbye
to
FrockTarts
this week and the
dA Monster winners
have been announced!
---
News & Events from Chats
We held a moustache creating night in aid of Movember. It went quite well and lots of people turned up to create their own moustaches! The normal Photography Games Night will be resuming in December - but since it will almost be Christmas, we'll have a Christmas special! Keep an eye on the Chat Events Calendar for a date and time.
:bigthumb336074955:
The quote of the night has to go to
IceXDragon
...
<IceXDragon>
My stache won't come off.

---
Spotlight Deviant
From Still Life, to Nature, to historic landmarks
cloe-patra
explores it all with talent and finesse in her gallery. Gentle nature shots framed in wonder settings or carefully constructed still life set ups are just a few examples of her broad talent.
---
Spotlight Group
This week
NicPi
drew my attention to
Beautiful-Blur
- it's a group designed for exactly what it says in the name! Blurs! As a member of the group you can make unlimited submissions.
---
Project Educate
Last week saw the conclusion of Horror and Macabre week and the
Roundup
has been posted. But
pullingcandy
isn't finished yet! Cosplay week has launched and for many it has been long waited for as you've all been keen to see a week on Cosplay. Check out
Welcome to Cosplay
and the
A,B,Cs of Cosplay.
---
Art History
Digital Art Month came to an end and Stock and Resources has begun. Check out
this article
for a roundup of everything that was published in October. Head over to
ArtHistoryProject
now for more information on stock and resources month and to enjoy the articles that are being shared!
---
General Photography
Community Volunteers Kaz-D | 3wyl |
This week saw the 5th of November arrive for, well, everybody. But here in the UK it's an important date earmarked with lots of fireworks, bonfires, and burnings of guy Fawkes models. So I thought it was fitting that Photography Troubleshooting this week was themed accordingly and gave photographers the opportunity to pick up some Firework photography tips. Check out the full article
here.
And
3wyl
has once more highlighted under-appreciated talent within the Photography Community with her latest issue of
To Be Seen.
---
Artistic Nude & Fetish Photography
The Halloweenie contest finished and the results are now in! Congratulations to all the winners and all who took part. Check out the results
Here!
---
Darkroom Photography
The
Darkroom Daily Deviations
have been rounded up from October into a handy article for you to browse!
---
People & Portraits Photography
Community Volunteers Kaz-D & 3wyl
Show Me: People and Portraits
is a collection of people and portrait themed works shared via the forums. Check out the article to find out how you can get featured next time.
Kendra-Paige
chose the Photographer of the Week over at
PeopleAndPortraits
this week. Head to our front page to check out the talent! We've also put together a
Movember Special
of people and portrait features - check out those taches!
---
Photo-Journalism Photography
Community Volunteer xbastex
Reccomended Artists
is out again and showcases some photographers from the Photo-journalism community that are well worth checking out.
---
Pin-Up & Glamour Photography
The Daily Deviations
roundup for Pinup and Glamour has been published! Check it out for the collection of Octobers Daily Deviations. Also since it was the 5th of November, :devdisortedsmile: posted some
Hot!
features!
---
Still Life Photography
Community Volunteers Kaz-D & 3wyl
There's a new Recipe challenge up for the month of November over at
Still-Life-Stills
- head over to the group to check out what we are challenging you to make this month - and who the winner was from last month! Also the Photographer of the week has been announced once more! Head over to the
Still-Life-Stills
front page to check out who it is. Nom Nom is also out once more and this time we've featured
Sausages.
---
News & Events From the Forums

Lens Choice

Your Camera

Lens vs Body

Good camera on a budget?

Help Please

Looking to upgrade camera.

Matting and framing

Style and technique

Who are your photographic influences?

Lens suggestions

Photography is Expensive!
---
Weekly Features to keep an eye on!
There's so much going on around the community especially for Volunteers that sometimes the awesome news can be missed out. I hope to share any weekly or monthly features that are ongoing here so that you can browse them at your leisure. If you know of something that needs to be listed let me know!

Making a Difference
from
3wyl

dA Love for Everyone
from
Lintu47

Wonderful Wednesday
from
JamminJo

Project Porkchop
from
Astralseed

Under 1,000 Views
from
Postmorteum

Under 5 Favs
from
TwiggyTeeluck

Photographers of the Day
from
Arichy
---
The Community Volunteer Team - Photography
General Photography:
Kaz-D
|
3wyl
Architecture:
AnaNaszynska
Abstract and Surreal:
DpressedSoul
Animals, Plants and Nature:
IsacGoulart
Darkroom:
TanyaSimoneSimpson
Artistic Nude and Fetish:
Nyx-Valentine
Conceptual:
DemonMathiel
Fashion:
Pixel-Spotlight
Horror & Macabre & Cosplay:
pullingcandy
Pinup and Glamour:
DistortedSmile
Photo-journalism:
xbastex
Street:
StamatisGR
---
Groups to check out





























---
Get Involved...
You can get yourself into Photography Weekly just by sending me a note! Each week I look for:

Spotlight Deviants

Underappreciated Deviants

Spotlight Groups

Photography related news

Themes & Topics

Featured Tutorials