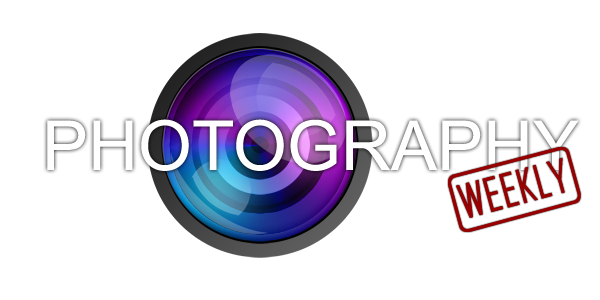 Photography Weekly Header created by TouchedD
Project Educate: Transport Photography
This week has been Transport Photography week for Project Educate and has brought a contest that so far, has little or no entries.
Please please please get submitting before Sunday for a chance to win some amazing prizes.
You've nothing to loose! Check out
This Blog
for more info.
Here is a summary of the articles so far - please do check them out:

Vintage Cars

Photographing Cars

Trams!

Stock Photography and Transport

Transport Photography and Military

Artist Spotlight Dmack

Transport Daily Deviations

Planes and Trains

Bicycles

Photographing Boats
Discovering Photography
kinipelahh
got inspired by
Moonbeam13
's Discovered journal series and started to put together journals featuring Photographers found using just the
Discovery Tool
You can check out her latest article
Here
.
On a side note - if you use the discovery tool and find someone post them here - next week we'll feature the discovered artists

The theme this week is
Animals
so head over and submit your work to the folder!
Pin Up and Glamour
DistortedSmile
has brought another feature this time looking at
Lust Beauty and Envy
Please check it out and don't forget to fav!
Artistic Nude
Nyx-Valentine
has done two weekly features
Artistic Nudes - Unique Poses
and
Fetish Feature - Masks
Urban and Rural
fritsenator
is
Asking for your feedback
in a journal that marks a few months since taking over the Urban and Rural Gallery.
Urban-and-Rural
have come to the end of their weekly themes but do not fear! Instead they are encouraging you to
submit your work
for a chance to be featured.
Street Photography
Friday night Street Specials v12.1
is another article brought to you by
StamatisGR
:bigthumb243805845:
Spotlight Group
From the second you land on
ahorafotografia
's page you'll be inspired and wow'd. I can almost guarantee it! Founded only five months ago the group is already popular and explores many genres of Photography. Please head over and see for yourselves!
Thanks to kinipelahh for the suggestion
Spotlight Artist Fladfisk
Fladfisk
is a Photographer from Denmark who explores traditional methods to create surreal, poignant and sometimes haunting images.
Featured CV Choice
Both myself and
DpressedSoul
have been amazed and astounded by this young artists work and I'm sure many other Community Volunteers will agree that her dedication and hard work suggesting and unearthing hidden gems within the photography galleries is fantastic.
OliviaMichalski
is a young German photographer, dedicated to fine art. She's also doing great "Squareish Features!"
:bigthumb269516260:
:bigthumb266992132:
Your Photography News
Have a weekly article you'd like to see here? Note me!
Pierre-Lagarde
has been creating colour themed entries and Make it Purple is worth checking out!
:thumb272614198:
:bigthumb184878847:
Point of Simplicity Project
POINT OF SIMPLICITY
is a free e-magazine about fine art photography, run by a tiny group of volunteers here on DA.
It features beautiful photographic works from fellow deviants and talented photographers from all over the Internet.
There have been five issues so far, each of them has its own theme.
The magazine considers photography submissions for upcoming issues,
so you are welcome to take a chance and send in your works!
Thanks to :devSavatey for bringing it to my attention!
Tutorials and Thoughts
Finally, since we're so near to Christmas I decided to include a couple of Christmas related tutorials from youtube that you might find useful this season!
Photographing Stock
is an excellent time lapse video from Tanya Reynolds. Not so much a tutorial but more of a festive insight! And
Photo-Extremist Light Tutorials
shares six excellent ways of capturing light exposures this season with Christmas trees and other festive glows!
I was recently reading some feedback quotes from Annie Leibovitz who was the Staff Photographer for Rolling Stone Magazine for Ten years. Leibovitz is said to have a way of reaching inside the soul of her subjects and bringing it out in her photographs. A traditional Photographer at heart she mentions in her writings something about how Photography is surrounded by computing, shortcuts, quick ways and replacement methods but in reality it will always be chemical. Whether that's endorsed in the methods we use such as digital darkroom or whether it's part of the reaction between Photographer and Subject. Still develop using old methods and manipulate using in camera techniques? Excellent! Keep it strong people

The Photography Team

General Photography
Kaz-D
kinipelahh
and
pullingcandy

Animals, Plants and Nature
trevg
and
shuttermonkey

Artistic Nude
Nyx-Valentine
and
ClickClickBangUK

Fetish
Nyx-Valentine
and
serpentinekiss

Abstract and Surreal
DpressedSoul

Urban, Rural and Architecture
fritsenator

Cosplay, Horror and Macabre
pullingcandy

Macro
hellfirediva

Pinup and Glamour
DistortedSmile

Street
StamatisGR

Conceptual Photography
DemonMathiel

Fashion Photography
Pixel-Spotlight
You can find the rest of the CV Team at
communityrelations
Photography Squares
I feature a random selection of appropriately sized images from the Photography gallery every few days or so. Got a square you want included? Note me


Photography Squares 1#

Photography Squares 2#

Photography Squares 3#

Photography Squares 4#

Photography Squares 5#

Photography Squares 6#
Previous Articles:

Photography News 1#


Photography News 2#</a>


Photography News 3#